What's EROSS+:
EROSS+ (European Robotic Orbital Support Services) objective is to demonstrate the European solutions for the Servicers and the Serviced LEO/GEO satellites, enabling a large range of efficient and safe orbital support services. This phase is the third and last one of the SRC in the frame of H2020 projects, building on the two previous ones that have allowed to increase the Technology Readiness Level of several key building blocks. The first phase involved six projects related to the development of technologies dedicated to robotics and in-orbit operations.
The third phase of the SRC is now to prepare the in-orbit demonstration of such new types of missions (up to preliminary design). EROSS+ obviously follows up on the EROSS activity and aims to develop a European solution for On-Orbit Servicing. These space vehicles will be able to carry out a wide range of operations in orbit, including controlled re-entry of space debris, robotic manipulation, the extension of a satellite's operational life, in-orbit re-fuelling, inspection, and many more. The project will start in February and will last 24 months. The goal consists in designing a demonstrator while progressing in parallel on the maturity of the key building blocks.
The demonstration mission concept includes the complete orbital rendezvous phase of a Servicer satellite with a collaborative Client satellite prepared for On-Orbit Servicing that shall be followed by the capture and then servicing operations. The whole idea is to validate the capability of carrying out on-orbit operations of this type for future missions. On-Orbit servicing space vehicles represent a real paradigm shift in space: upcoming systems will no longer be "abandoned to their fate" once in orbit, but can evolve over their lifetime. An in-orbit demonstration is expected by 2026.
This project has received funding from the European Union's Horizon 2020 research and innovation programme under grant agreement No 101004346.
What's new?
EROSS ROBOTICS PROJECT WINS 2021 ETOILES DE L'EUROPE AWARD
Thales Alenia Space confirms position at the forefront of space robotics
Cannes, December 2, 2021 – At the 9th annual awards ceremony for Etoiles de l'Europe* ("Stars of Europe"), held today in Paris and attended by French Minister of Higher Education, Research and Innovation Frédérique Vidal, the EROSS project**, coordinated by Thales Alenia Space within the scope of the European Commission's Horizon 2020 research program, received an award.
Led by Thales Alenia Space, in cooperation with ten European partners, the European Robotic Orbital Support Services (EROSS) project aims to develop the technology building blocks for space vehicles designed for on-orbit servicing missions. These highly versatile vehicles will be tasked with carrying out a variety of missions in orbit, including inspection of a target, robotic manipulation, extending satellite service life, in-orbit refueling, deorbiting space debris and much more.
Frédérique Vidal and Elisabeth Claverie de Saint Martin, Chairman and CEO of Cirad and chair of this year's jury, presented the award for EROSS to Vincent Dubanchet, Thales Alenia Space team leader for the project.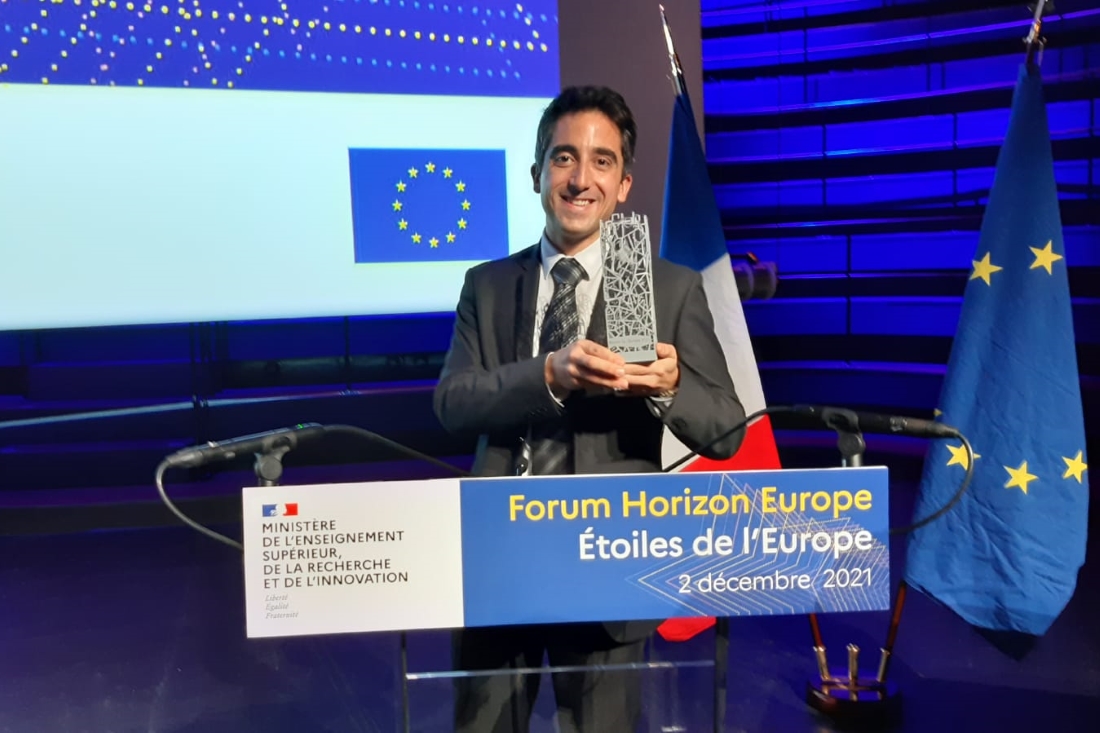 Thales Alenia Space had already won the 2019 Etoiles de l'Europe award for another H2020 project, I3DS (Integrated 3D Sensors), which aimed to develop a suite of sensors for robotic missions involving a rendezvous in space with another vehicle or object. This project was the first phase in the SRC (Strategic Research Cluster) action plan concerning spaceborne robotic technologies, set up by the European Union within the scope of the Horizon 2020 program. EROSS is part of the second phase. These two projects have already led to ground demonstrators, a first step designed to show the feasibility of the intended applications, especially EROSS, which has already validated all the technologies required for in-orbit maintenance operations.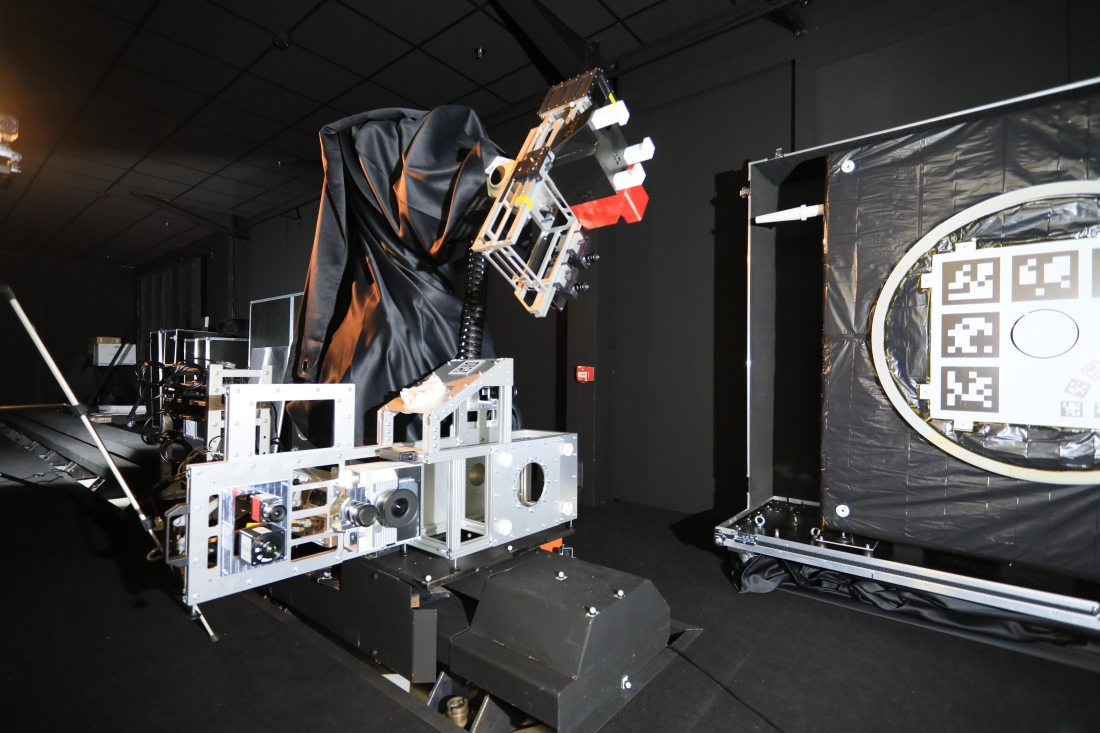 The third and last phase of the SRC, which includes the EROSS+ project coordinated by Thales Alenia Space, will now entail preparations for the in-orbit demonstration of this new type of mission, through the preliminary design stage. EROSS+ is a direct follow-on to EROSS, and aims to develop a European on-orbit servicing solution. The project kicked off in February 2021 and will last for 24 months.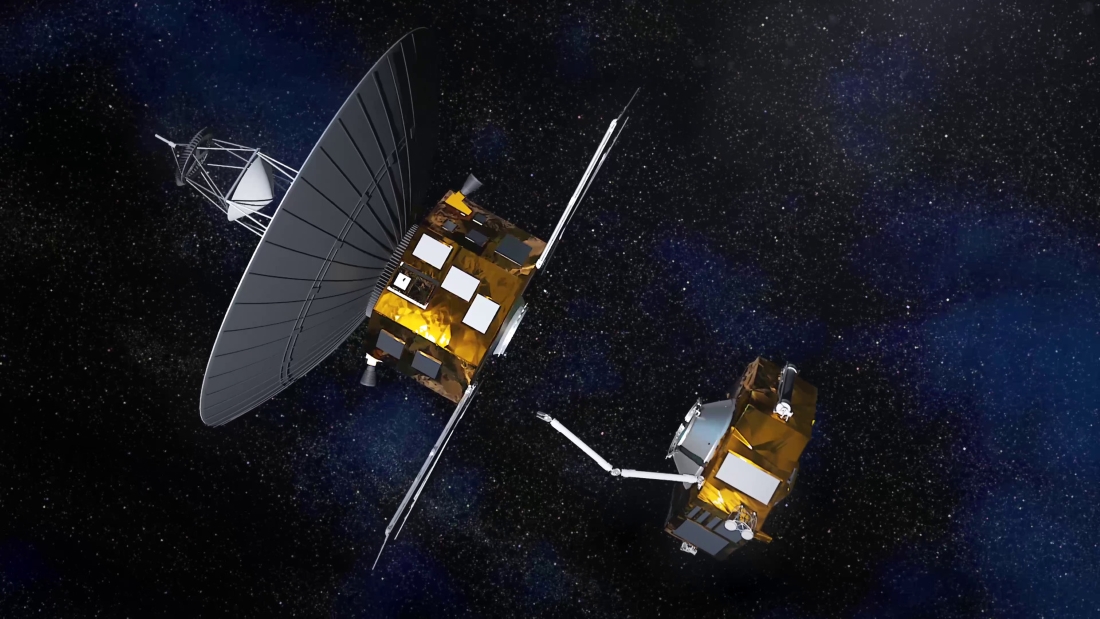 These new space vehicles will signal a paradigm shift in space as we know it: it will enable advanced robotic operations in space, with a transition from a static to a dynamic space environment where space systems can evolve in space. On-Orbit Servicing, a field in which Thales Alenia Space is one of the pioneers, will provide a new approach to accessing space. With humanity planning to establish permanent bases on the Moon, for instance, these technologies will deliver real benefits for many different missions, including transport, orbital rendezvous, and the assembly of different components in space.
* The annual Étoiles de l'Europe awards spotlight French teams that have chosen a European context to develop their research and foster innovation. The award recognizes the coordinators of European research and innovation projects, led by a French entity.
Progress report #2
Progress report meeting took place on July 30th 2021. The Consortium is getting ready for upcoming Mission Consolidation Review in September. It also is the Progress Report due at Month 6 of the project to give the project status to the EC and the PERASPERA Consortium.
MDR
Mission Definition Review took place on May 31st 2021. During the meeting the Consortium discussed Preliminary Dissemination Plan, Preliminary Risk Management, Preliminary Programmatic Plan, Market Analysis Report and many, many more.
Progress report #1
Progress report meeting took place on April 12th 2021. The Consortium is on working all on project's issues, which will be discussed during upcoming MDR in the last day of May.